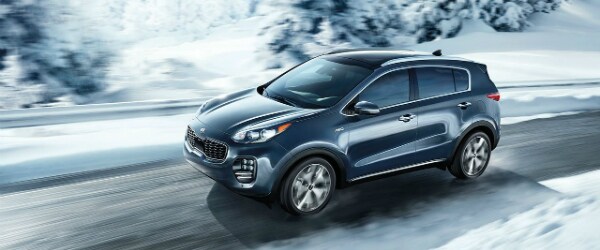 The crossover class is built to provide utmost convenience for people who lead a life on the road. That includes staying connected on-the-go, which is something the 2017 KIA Sportage has down to a science! Our Florence KY KIA dealer knows that this crossover has a lot to offer—and even more now, thanks to a quick available tech upgrade.
For the Tech Do-It-Yourselfers
The 2017 KIA Sportage in Florence KY is already generously appointed at every trim level to set it apart from its competitors. On top of the dominating styling that's standard with every model, every Sportage comes with a touch-screen display, with KIA's UVO eServices available on every model (and standard on the EX and SX Turbo trims). With an available free software update for MyUVO released in July, you can get a range of new features to optimize your UVO experience.
Drivers at the helm of a 2017 KIA Sportage can now equip their vehicles with Android Auto or Apple CarPlay, and if you do it yourself, it's free. All you need to do is follow these instructions from KIA. It may take some time, but it's worth it—you can now take advantage of all your favorite features on your smartphone right on the touchscreen on your vehicle!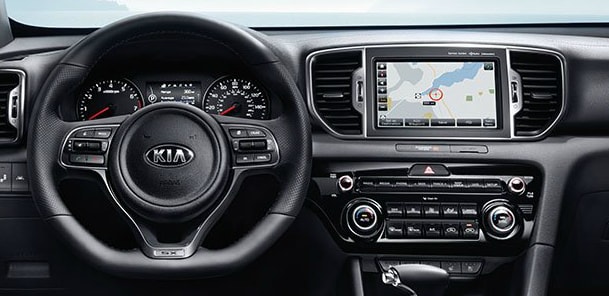 An Upgrade Well Worth the Wait
You may wonder what advantages this really presents. Android Auto and Apple CarPlay are great features to have in your vehicle, as they assist with navigation, and make it possible for you to place and answer phone calls without taking your eyes off the road or hands off the steering wheel. It's all part of KIA's goal, which is to implement a range of features to optimize safety while you're behind the wheel!
If you're having trouble with the update or simply want us to help you install it, don't be afraid to ask! Contact Jake Sweeney KIA and we'll be happy to help out. We look forward to making the most out of your 2017 KIA Sportage experience!